About The Bachelors In Public Health Program​​
Earn Your BSc Degree And Begin A Career In Health Care
This program is ideal for students who want to explore the fundamentals of public health, and, societal, behavioral and, the organizational basis for disease. Students will be able to explore ways to reduce disparities in diverse populations, examine policies, practices and health systems that curb health risks, and work with practitioners and scientists from diverse backgrounds to focus on improving various populations. 
The BSPH curriculum not only prepares students for a direct entry into the field of public health, it also provides students with a strong core of skills necessary for advanced education in public health or a related field.
The U.S. Bureau of Labor Statistics reports that employment of health workers is projected to grow 21% from 2012 to 2022, faster than the average for all occupations. Students with a BSPH degree from RGU go on to work in a variety of settings:
Local, state & national public health departments
National health agencies
Health-based nonprofits
Community based organizations
Clinical and patient education
Health advocacy
Prevention specialist
Research analyst
The Bachelor of Science in Public Health program will be conducted online offering our students flexibility.
The Bachelor of Science in Public Health program at Richmond Gabriel University is designed with an interdisciplinary approach to promote an understanding of health and diseases based on public health principles. Our students are taught by experts in the field of Public Health who guide them to understand the integration of how biological, psychological, social, legal, and environmental factors are integrated and interact to address public health issues and influence changes in associated policies. Our program provides a sturdy foundation for our graduates to comfortably enter the workforce confidently and be prepared to tackle the challenges of the public health sector.
The Public Health program focuses on cores areas that are pertinent to public health including nutrition, environmental health sciences, epidemiology and community health, anatomy and physiology, social and behavioral sciences, program planning and health promotions. Graduates can expect to apply their knowledge in both private and public sectors in a variety of fields such as medicine, public health, research, education, public policy, non-governmental organizations and governmental ministries and departments etc.
Message From The Program Director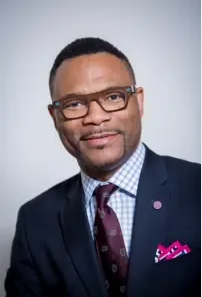 Welcome to the Richmond Gabriel University Bachelor of Science in Public Health Program! We are thrilled that you are considering a career in this fascinating and rewarding field. The mission of our program is to increase the number of medical and allied health workers trained in public health education and Community Health Outreach in order to increase the number of professionals who are aware, certified and participating in community health care. 
Our goal is to increase education and prevention strategies to improve the overall health among vulnerable communities and reduce the factors that lead to their poor health status. To that end the curriculum will focus on the understanding, knowledge and truth of public health concepts, to improve reasoning skills. Students practicing these skills will undergo continual critical reflection with opportunities to design projects that will be put into practice in the community. This reflection experience will foster a community of better decision makers. This foundational public health program will aid in increasing the number of individuals ready to join the public health workforce, nationally and worldwide. But more importantly will focus on educating a cadre of professional with good character traits essential to the manifestation of developing a commitment to serve others. 
The ability to take public health research and transform that into usable, understandable information for experts and the average person, is a key component of a career in public health. A desire for addressing social justice, health care as a human right, and an ecological understanding of the world contributes to problem-solving in today's world. An era of a new pandemic, challenges to the health care system, and persistent disparities in health outcomes, are a driving force for students to succeed in this new program. We greatly appreciate your interest in our program, and as you explore our website, I hope you discover and are inspired by the unique qualities of this training program that inspire us every day. 
Sincerely,
16 General Education courses, also considered "pre-med requirements" for those students who aspire to enter the Medical Doctor Degree Program instead   Includes core courses such as Research Methods and Biostatistics Currently, these are tri-semester courses
10 public health courses, 3 credits each Required supporting courses, which can be considered as track courses when alternative tracks are established in the future
APPLYING TO THE BSCPH PROGRAM
REQUIRED APPLICATION DOCUMENTS
All new freshman applicants and external transfer students are required to submit the following documents for admission consideration:
Official Academic Transcript
2 Recommendation Letters
– letters must be issued within the past 12 months (at least one must be from an academic reference). Letters must not be from relatives.
Personal Statement
Valid Police Clearance from country of residency
– must be obtained in the past 3 months from the time of application
Copy of Valid Passport Bio Data Page or Government issued photo ID
TOEFL/IELTS Score, only if applicable
Application fee
IDENTIFICATION
Students are required to have 2 different Government issued photo identifications to open a bank account in St. Vincent and the Grenadines.
REQUIRED BACKGROUND CHECKS
UNDERGRADUATE AND BASIC MEDICAL SCIENCES
All students admitted into the University's programs are required to submit a valid police clearance from the country of residence in the last six months. The police clearance must be submitted to the Passports and Immigration Department during the Registration week on campus.
The required immunizations will be:
Mumps, Measles and Rubella (MMR):
Hepatitis B:
Tetanus/Diphtheria/Pertussis:
Varicella:
Polio:
Tuberculosis (TB)
COVID-19 Vaccine
Submit Your Online Application Form Today!
Select Your Program
Submit your application form and supporting documents online.
Admissions Committee Review
The Admissions Committee will review your application and supporting documents.
Interview Session
Applicants who have satisfied the program's preliminary admissions criteria will be invited to a phone or video interview with the Program Director and/or Admissions Team/Officer.
Communication of Decision
The Admissions Office will communicate the decision of Acceptance or denial after the interview session and once all relevant documents have been received by the Admissions Office.
There are 3 admission intakes per year: September (Fall), January (Winter), May (Spring).
Have Questions? Send a Message to the BSCPH Department